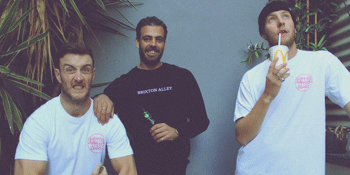 The Barwon Club Hotel presents
Brixton Alley
Good Sniff, Mink Mila & Mundane Jane
Barwon Club Hotel (South Geelong, VIC)
Sunday, 15 August 2021 4:00 pm
Melbourne indie alt trio, Brixton Alley, are coming back to The Barwon Club next Sunday 25th July!
This time with support from surf coast legends Good Sniff, Mink Mila & Mundane Jane.
Early doors, early finish, no excuses!
4PM DOORS
4:20-5PM MUNDANE JANE
5:20-6PM MINK MILA
6:20-7PM GOOD SNIFF
7:20PM BRIXTON ALLEY
Kitchen open for lunch & dinner.

We acknowledge that the Wathaurong People of the Kulin Nation are the traditional custodians of the land on which The Barwon Club Hotel operates. We pay our respects to their elders past, present and emerging.