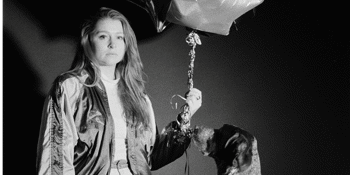 Danika
With Special guests Final Final and Tomgirl
Barwon Club Hotel (South Geelong, VIC)
Friday, 30 September 2022 8:00 pm
Danika is taking her soulful-folk groove and honey stick moldies out of the city and on tour, and she is bringing
along some special guests.

On the back of the growing success of her EP 'When Love Comes' and singles like 'Suit of Armour' and 'Sweet
Mellow D', Danika is 'fully fucking stoked' to be taking her tunes, including some from her yet t be released EP, on
tour.

On 30th September 2022, Danika will be performing at The Barwon Club Hotel, Geelong. Joined by Tomgirl and
Geelong local's Final Final.

Having performed on the beautiful lands of the Yorta Yorta Nation at Strawberry Fields, as well as at Good Times
Festival, Brunswick Music, festival, Isol-Aid, Porch Sessions, and PBS's Live Drive. When the infamous covid
period prevented performances, Danika was hearted to see her music stream into the ears and
hearts of over 40,000 listeners a month.

You can listen here https://danikasmith.bandcamp.com/ and come join the fun on September 30th 2022.

Tickets now on Sale.

8PM DOORS OPEN
8:30-9:10PM TOMGIRL
9:30-10:10PM FINAL FINAL
10:30PM DANIKA

We acknowledge that the Wadawurrung People of the Kulin Nation are the traditional custodians of the land on which we operate. We pay our respects to Indigenous Elders past, present and emerging. Sovereignty has never been ceded. It always was and always will be, Aboriginal land.