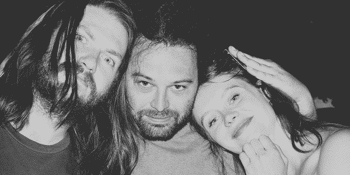 The Coffins
With special guests Sun Kings, Carly Jorja and Jasmine Adria
Barwon Club Hotel (South Geelong, VIC)
Friday, 16 September 2022 7:00 PM
Melbourne act The Coffins bring raw, unbridled sass to punk music. Guitarist Max, Drummer Matt and Bassist Kaylah brought together their mix of far flung influences in early 2020 to create a 3 piece punk band that packs a punch. Soft, sexy and raw. Deep, full-bodied and yellow. The Coffins will have you thrashing about in a fit of ecstasy one moment and clinging tenderly to your lover the next.
https://thecoffinsband.bandcamp.com/
With a stellar stack of local supports; Sun Kings, Carly Jorja and Jasmine Adria.
7PM DOORS OPEN
7:30-8:10PM JASMINE ADRIA
8:30-9:10PM CARLY JORJA
9:30-10:10PM SUN KINGS
10:30PM THE COFFINS
We acknowledge that the Wadawurrung People of the Kulin Nation are the traditional custodians of the land on which we operate. We pay our respects to Indigenous Elders past, present and emerging. Sovereignty has never been ceded. It always was and always will be, Aboriginal land.