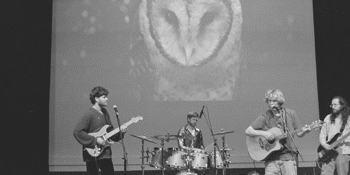 Seal Prince & The Roof Rats
With Sarah Carroll & Shannon Bourne and Finnigan August
Barwon Club Hotel (South Geelong, VIC)
Sunday, 10 December 2023 5:00 pm
Hey there folks! It's been a year since we released our album 'Threads to Follow.' We are wiggling with excitement to re-gather at the Barwon Club to share some new and old tunes, to indulge in an evening of sweet earth-loving-connection with y'all. We have a bunch of musical surprises in store!

So thrilled to be joined by Sarah Carroll (ukelele queen of the Bellarine) + Shannon Bourne and Finnigan August for this one.

5PM DOORS
5:30-6:00PM FINNIGAN AUGUST
6:15-6:45PM SARAH CARROLL & SHANNON BOURNE
7PM SEAL PRINCE & THE ROOF RATS

We acknowledge that the Wadawurrung People of the Kulin Nation are the traditional custodians of the land on which we operate. We pay our respects to their elders past, present, emerging, future. Sovereignty has never been ceded. Always was and always will be.