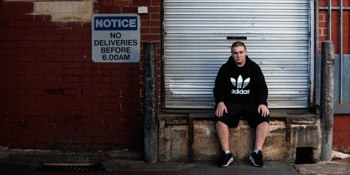 Move Over Records, TPW & MBA present
COMPLETE – REGIONAL AUSTRALIA TOUR
With Omac & Greesy
Barwon Club Hotel (South Geelong, VIC)
Friday, 19 January 2024 8:00 pm
Move Over Records, TPW & MBA present
COMPLETE – REGIONAL AUSTRALIA TOUR

After finishing a huge UK\EU tour, Australian rapper Complete is back on home soil and ready to hit the road again for an epic Regional tour around Australia.

With his live performance more energetic and diverse than ever, he will be sure to give audiences goosebumps whether it be from his emotional masterpieces such as "Jordan" & "Roses" or his intense street anthems like "Loony Bin" & Blood Stained Nikes".

Also, for the first time ever he will be performing new songs from his upcoming album which is due to be released early next year.

Joining him on the road will be fellow Perth artists Omac & Greesy with local supports to be announced.

Come start the year off by experiencing one of the most epic live performances Australian Hip Hop has to offer. Complete, coming to a town near you.

We acknowledge that the Wadawurrung People of the Kulin Nation are the traditional custodians of the land on which we operate. We pay our respects to their elders past, present, emerging, future. Sovereignty has never been ceded. Always was and always will be.