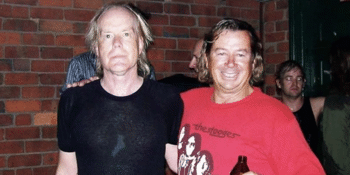 RONNIE MCPHERSON MEMORIAL
Barwon Club Hotel (South Geelong, VIC)
Sunday, 14 August 2022 3:00 PM
Ronnie's memorial will be held at The Barwon Club Hotel on Sunday the 14th of August from 3pm onwards.
The McPherson family would love you to come and celebrate the life of Rock n' Ronnie Dogman.
This will be a time for everyone to come together and share stories and memories of the wonderful man that was our Ronnie.
It's going to be a great day, come and show your love for the 'Dogman'.
Remember to select "$0.00 E-Ticket" in the dropdown box on the "Delivery Options"
(otherwise you'll cop Oztix bookings fees and it won't be free!)
Bands will play a tribute gig from 5:30pm onwards:
Shanty Tramp
Poppin Mommas
Sacramento Sweaters
YEAH HUP!